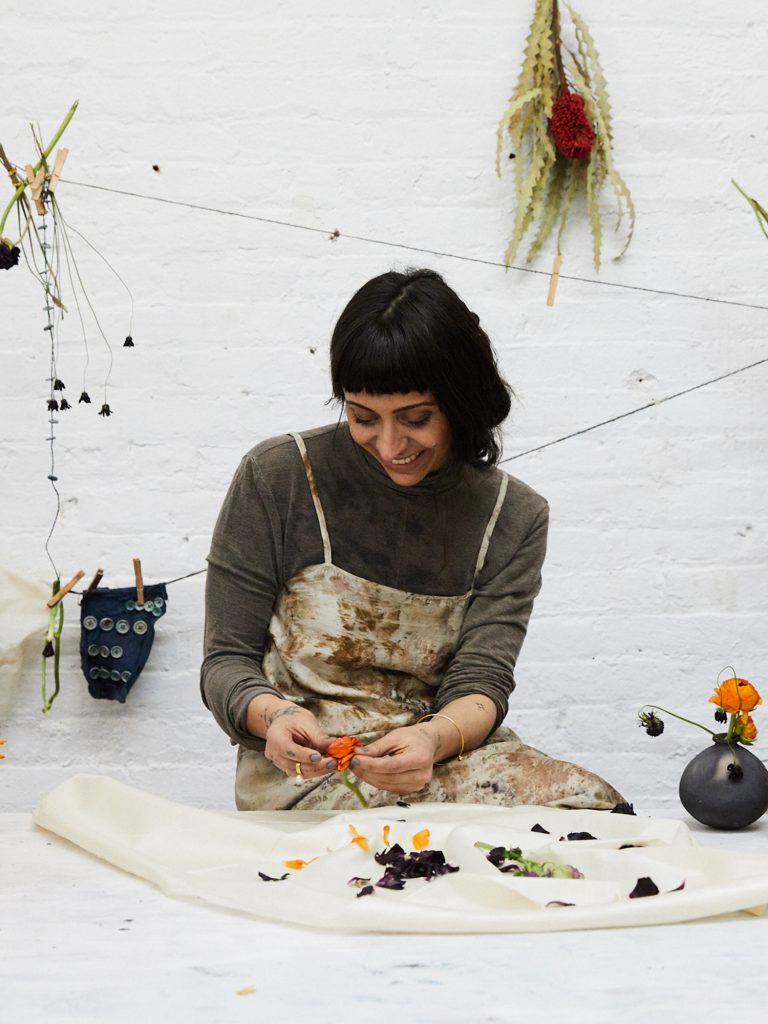 CARA MARIE PIAZZA /
NATURAL DYER, BROOKLYN
Cara Marie Piazza, a born and raised New Yorker, moved to London to pursue her college studies in fashion. With her innate consciousness of environmental issues, she soon found natural dye as her creative medium, using flowers, barks, and fruits to create colors for garments, giving something that no longer has an economic value a second life and turning them into wearable and one-of-a-kind art pieces.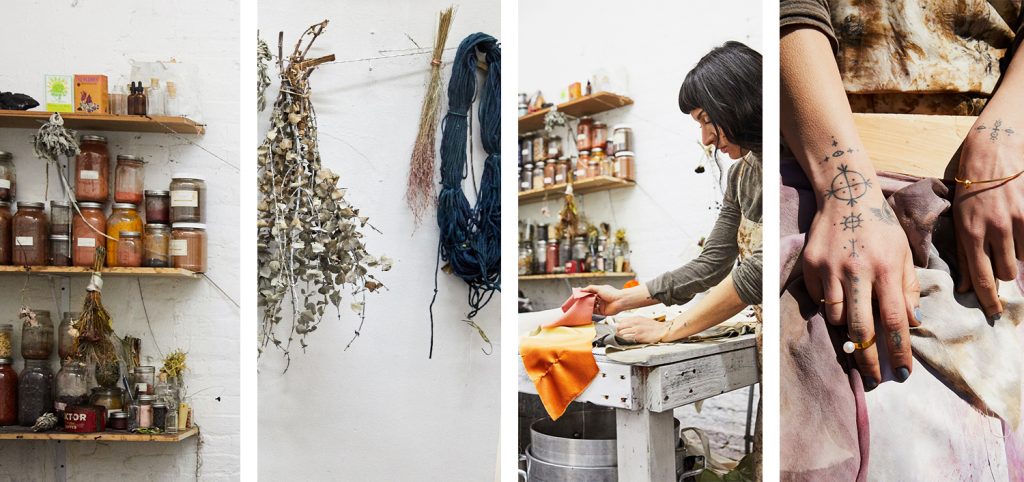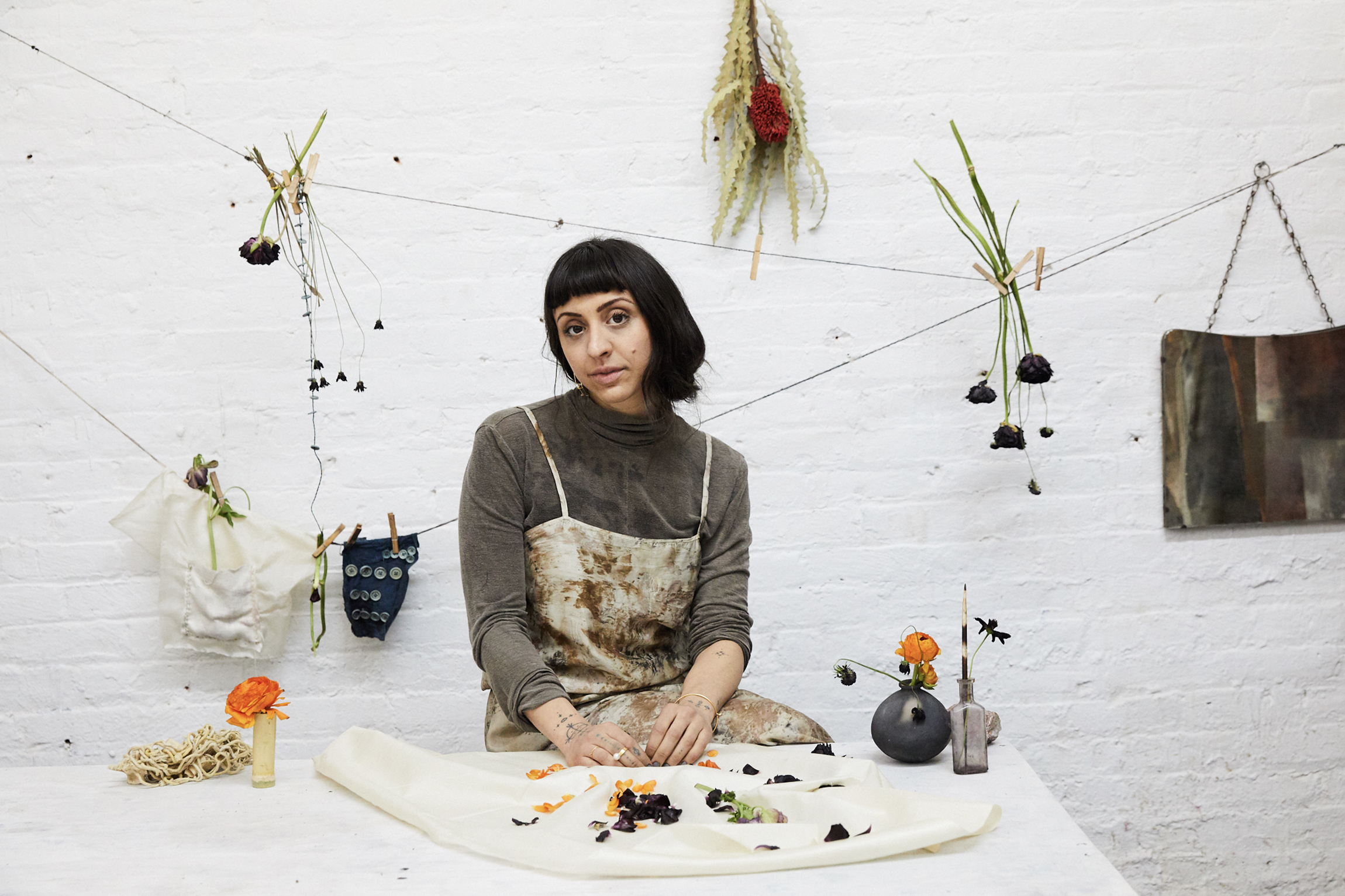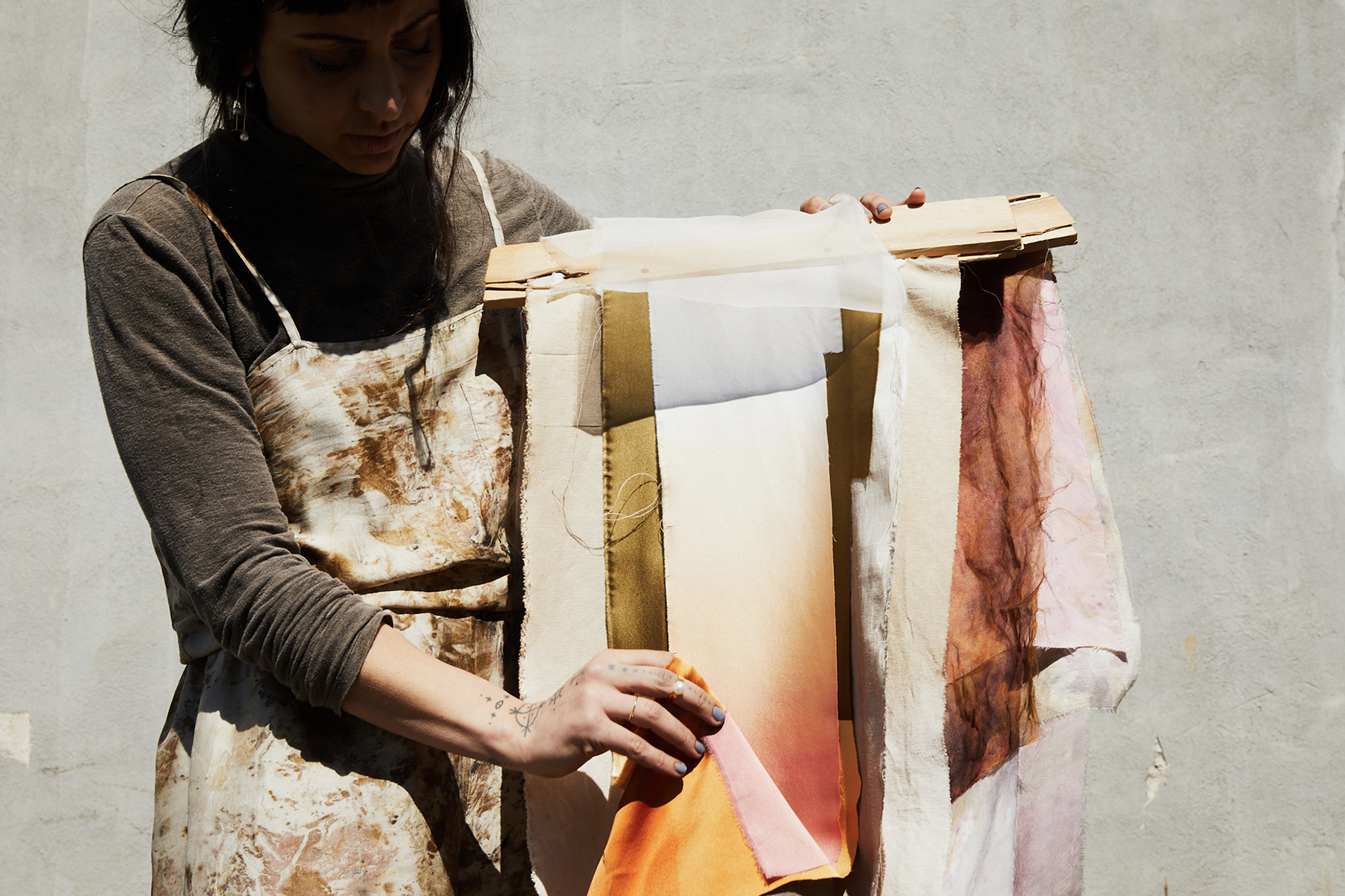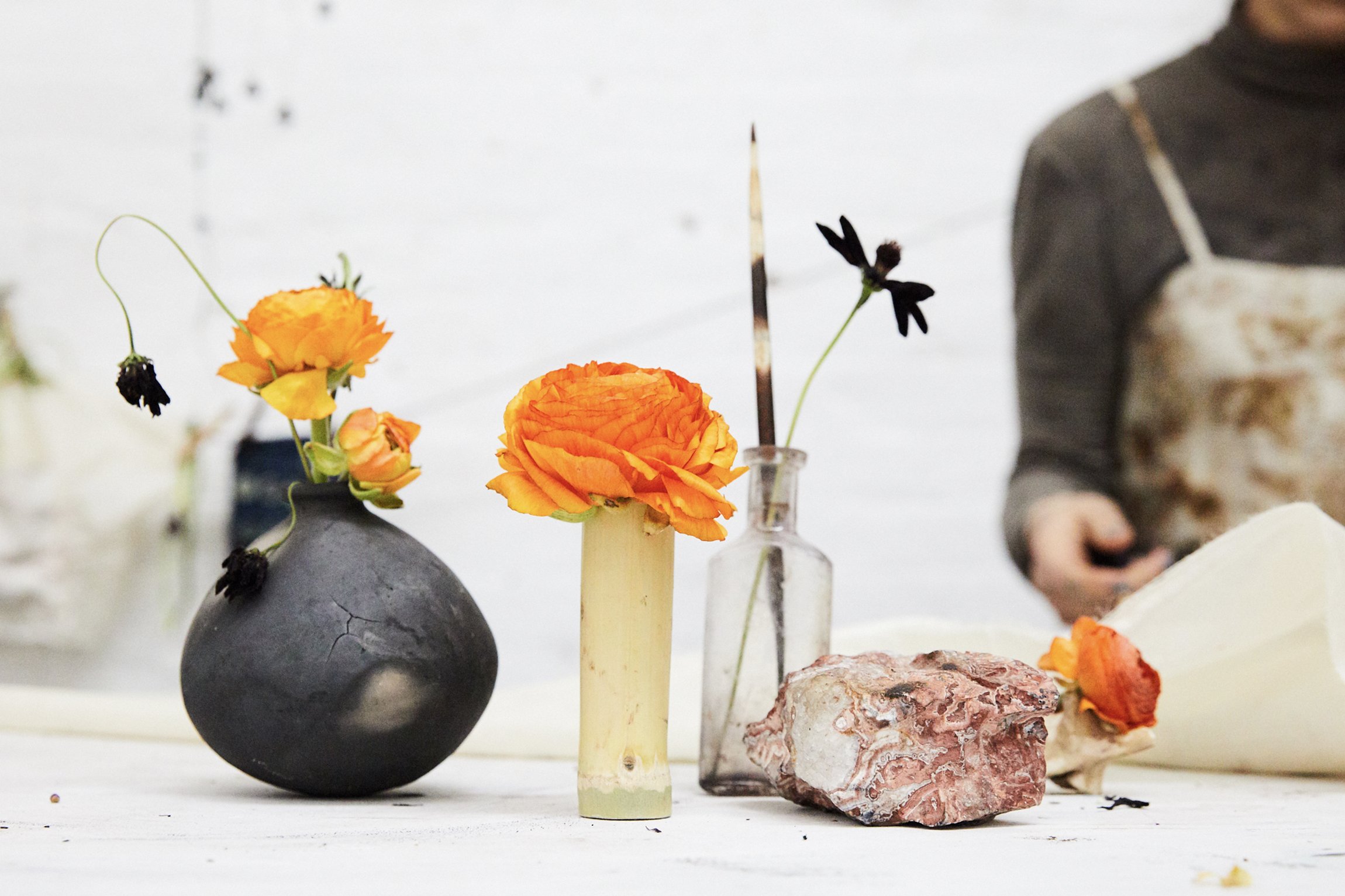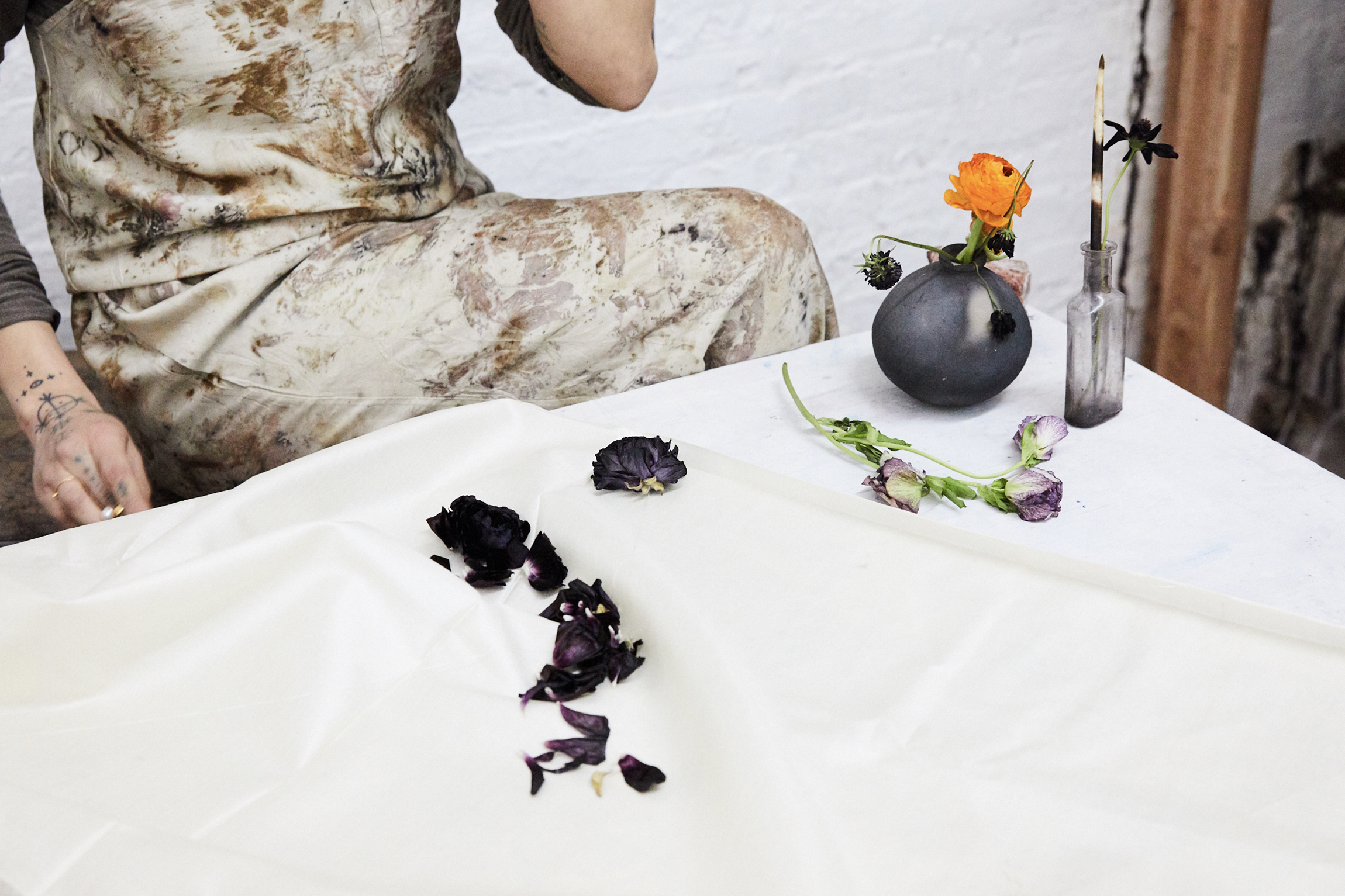 BACKGROUND
Can you first tell us a little bit about yourself, your background, and your upbringing?
I am a natural dyer, and I started natural dye about 6, 7 years ago. I work with artists and designers to realize their natural dye needs, which means I collaborate with them to create colors from plant- and animal-based dyes. I grew up in New York City, where I didn't really have access to gardens or growth space. I've always been fascinated by nature and I think the fact that I grew up in a cement environment is what really drew me to seek natural ways of living and relating to the world.
In the beginning, I studied at the Parsons School of Design where a professor of mine suggested that with my work, London might be better for me aesthetically. I had always been curious about studying abroad, so I immediately applied to the Chelsea College of Art and Design in London and never looked back. It was where I was first introduced to natural dye. Learning about it was just eye-opening. The whole process of making is just so magical that I was instantly hooked, my light bulb lit up, and I've been obsessed since.
Before you chose your career as a natural dyer, had you always been conscious about environmental issues?
I've always wanted to work in fashion or art and design, but there's a part of me that feels extremely guilty about it. At college in London, my education really exposed how toxic the fashion industry has been to the environment. Therefore, I chose natural dye initially because this is a way we could potentially create a product that could help solve a problem.
What does being a born and raised New Yorker mean to you?
It's funny being a New Yorker. I think you grow up a lot younger. People are exposed to so many people and cultures, and all those experiences make us grow up very quickly. Sometimes, I joke about how we New Yorkers are masochistic. Once you grow up in the city, there is always something that's gonna pull you back. I spent five years in London and I absolutely loved it there, yet still I needed to come home. There's a magnetic pull here.
Being a natural dyer, it would be a lot simpler financially and spiritually if I live in nature. But being in New York, I gain the desire to make things work here, to help green the city, because I think it's silly to negate the fact that with population rising, we're all gonna live in an urban center. And if we don't start finding a way to green urban environment, it's going to be a disaster. Therefore, I think this is the frontier where natural dyers or other fields of sustainability need to stay.
CREATION
SELF-DEVELOPMENT
PERSONAL
OUR OBSERVATION